We've added 2 more payment gateways to collect payments.
Giving you more options to collect payments so your customers have less excuses to pay.
Paypal is the globally recognised for collecting payments in USD and other currencies.
Paytm is the famous & trusted payment gateway provider in India.
We know that it's been a long 👀
But the wait is worth it, as we're releasing the automated inventory management feature.
Now you can set the stock for products and it's variants.
The stock will be automatically deducted as soon as the orders are received and will be marked as out-of-stock once the stock runs out.
We hope that this feature will help you scale your business to the moon 🚀
Let us know your feedback 🤩
This feature is available in the web version only. The mobile update will roll out soon.
We're adding one more payment gateway for Africa to help them take their business online with Flutterwave.
Flutterwave is transforming payments in Africa, and the rest of the world.
Flutterwave provides the easiest and most reliable payments solution for businesses anywhere in the world.
It was the most requested from the Vepaar Community.
Let's grow business 🚀
Now you can show additional services & recommended products at checkout to sell more!
Customers can select an add-on if they wish to and they will be charged for the selected add-on.
You can use this feature for many use cases. Few examples:
🚀 Offer Faster Delivery

🎁 Gift Wrapping items

🌶 Chili Flakes & Oregano sachets if you're delivering 🍕 😋
Let us know what do you think about this release.
We understand that you can't ship everywhere so we're releasing the Shipping Locations feature today.
Now, you can add multiple shipping locations with respective delivery charges. If you've added any shipping location, users must have to select a location when checking out.
Note:
If you were using shipping charges before, that configuration is automatically converted to a location with the name of your country. You can modify that according to your needs.
Now you can add extra charges on Products.
Add taxes, service charge, handling charge, or even a delivery charge per product.
You can define charges at a global level and enable them individually for Products.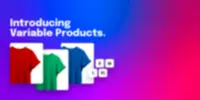 With this release, Vepaar can be easily adapted to a variety of businesses.
Product Variant feature allows you to define an attribute of a product and then create multiple variants of the product with customizable Price, SKU, Stock & Status.

Let's understand by taking few examples.
A. Selling T-shirts? 👕

Offer multiple colors and sizes inside the product. For example,
Color - Red, Green, Blue
Size - S, M, L, XL
Here Color & Size are attributes, and their respective values are Options.
B. Selling delicious Pizzas? 🍕

Offer multiple sizes.
Size - Small, Regular, Large
C. Selling Milk Shakes & Cold Drinks? 🍹

Offer different quantities.
Quantity - 250ml, 500ml
Each variant can have its own Price, SKU, Stock & Status settings.
We can't wait to see how creative you can be with this feature and start selling more. 🚀
Please share your valuable feedback. 🙌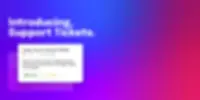 Support Tickets are the core part of any CRM system and hence here it is!
Now you can deliver exceptional customer support with Tickets, right from WhatsApp Web with our Chrome Extension as well as from Vepaar Web.
Currently, Ticket Supports:
Subject

Description

Status

Priority

Due Date

Contact
This is a very initial release of a ticket system and we'll be improvising this a lot in future updates.
Let us know what do you think 😌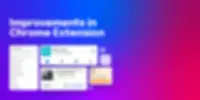 We've been receiving a lot of complaints that CRM features have not been improved lately.
We listen to you and hence here is the list of major improvements in Chrome Extension for CRM Users.
Groups and Broadcasts in Master Navigation
Now you can quickly find saved WhatsApp Groups and Broadcast lists just like Contacts from Vepaar Master Navigation.
Disabled automatic syncing of Group & Broadcast Participants
We were saving all the group & broadcast participants as your contacts in CRM by default.
We've disabled that and you can save them only if you want to and just by a single click.
Improved UI for Products
Now Product Listing shows the badges, complete product name, and a warning if the product is marked as "Out of Stock".
Being an Admin 😎, you can still take orders even if product is "Out of Stock".
Search through Quick Replies
Got so many quick replies? Now you can search them by its name and send them even faster ⚡️
Other Improvements
Added "Open in Web" button in Contacts, Groups, and Broadcasts to quickly open them in Vepaar Web

Funnel & Tags are now automatically saved when you click on them.
Let us know what do you think 🤔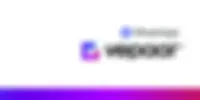 We are changing our name! WhatsHash has evolved constantly over the years and we wanted to kick off 2021 with a new and fresh identity. An identity that would reflect our journey helping businesses succeed on WhatsApp and also describe who we are as a company. — Say hello to Vepaar 🥳

What changes for me as a customer?
Nothing. We're just changing the brand name and a logo. You can access your exact same account via vepaar.com, using your same email and password. You won't need a new account. We will be redirecting all our users from whatshash.com to vepaar.com. Your accounts, apps, features, and subscription pricing will remain the same.
We're humbled that thousands of you already rely on us to help you lead your businesses. We can't wait to bring the next millions of you with us as we continue to build a new way of doing a business.
Onwards.